2016年 10月 02日
シンガポールへ行きます
RYUKYUDISKOシンガポールへ行きます!
MONGOL800、YOKANGと一緒に、沖縄から行きます!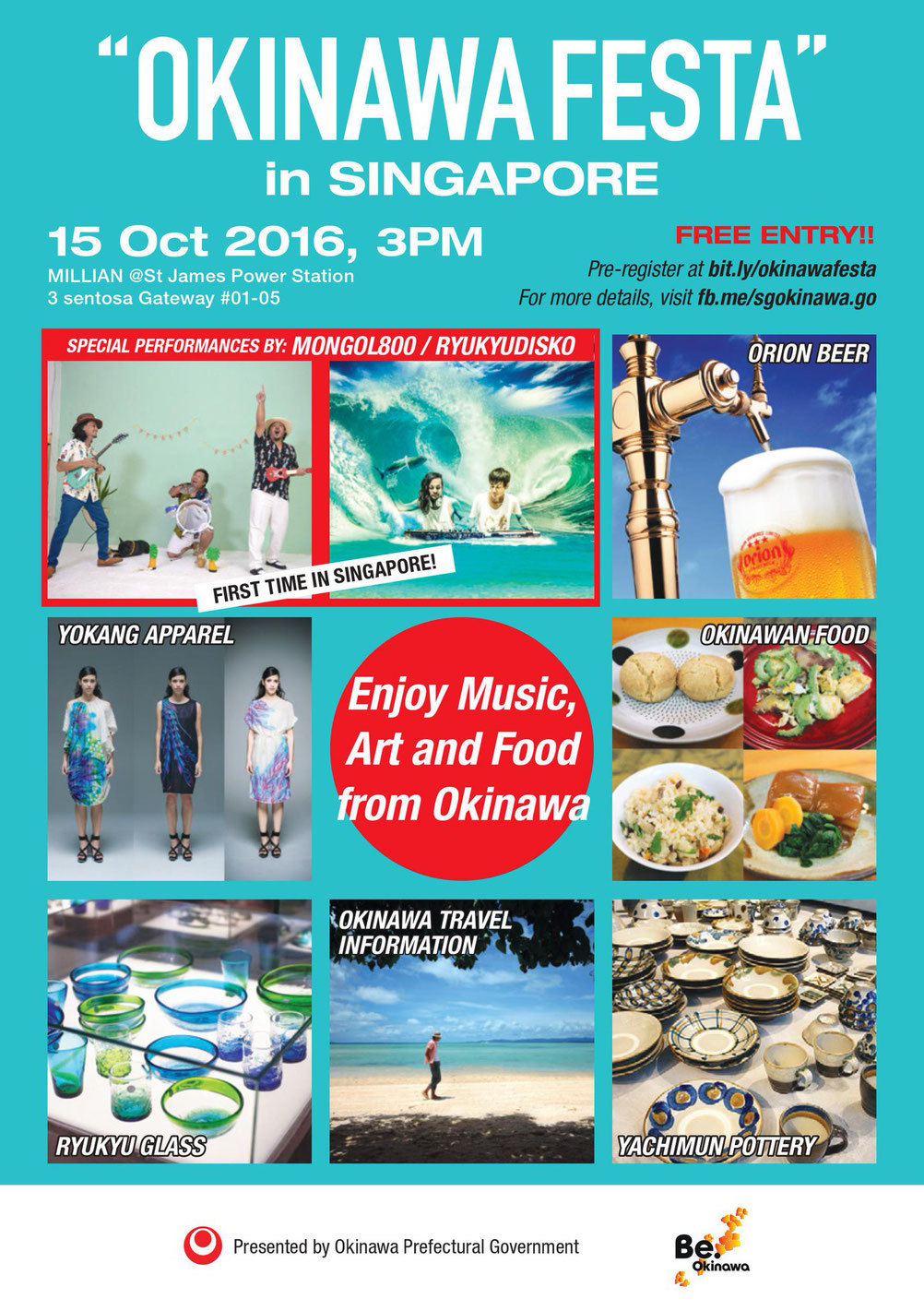 Okinawa Prefectural Government Presents:
OKINAWA FESTA in SINGAPORE
Date: 15 October 2016 (3PM - 8PM)
Venue: Millian Singapore (#01-05 St James PowerStation, 3 Sentosa Gateway, Singapore 098544)
Admission: Free!
OPEN TO ALL AGES
Come to MILLIAN and enjoy a slice of Okinawa, the Japan closest to Singapore. OKINAWA FESTA brings you the intricacies of Okinawan Yachimun pottery, delectable Okinawan cuisine and the colours of island fashion that is YOKANG.
OKINAWA FESTA will be graced with performances by home-grown Okinawan acts RYUKYUDISKO and MONGOL800.
Catch them live in an intimate setting in this one-time only concert! Entrance is free for all, so come dive into Okinawa with us on 15 October.
For more information on Okinawa: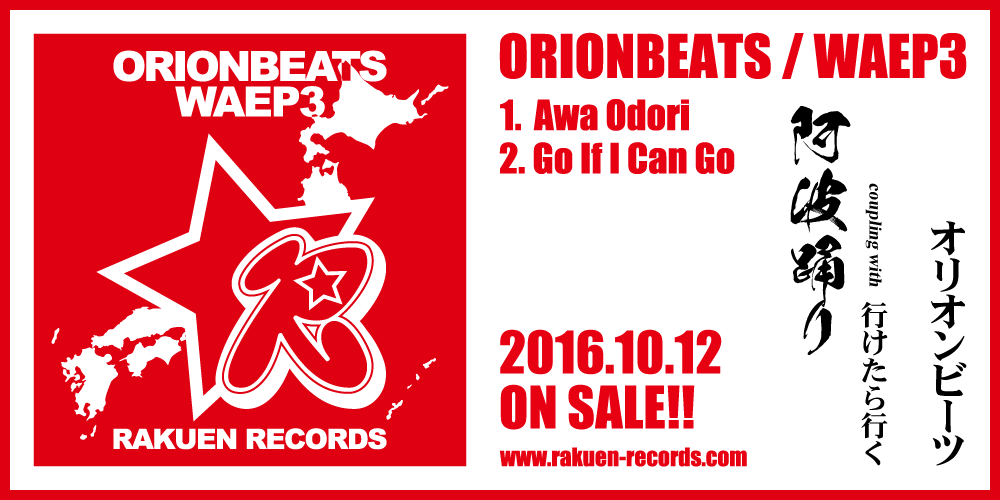 和をテーマにしたシリーズ「WAEP」の第三弾が10/12に発売!
ORIONBEATS / WAEP3
2016.10.12 ON SALE!!
1. Awa Odori
2. Go If I Can Go